Welcome to Lion's Roar Dharma Center
Dharma is training for real life. ~ Lama Jinpa
A Weekend of Healing Body, Mind and Spirit
**Saturday, November 10th 10

:00 am

 – 

5:00 pm and Sunday, 

November 11th 10:00 am

 – 

5:00 pm**

Teachings – Blessings – Ceremony – Tibetan Medicine – Compassion
Featuring Kyabje Jhado Rinpoche and Menpa (Doctor) of Tibetan Medicine Yangdron Kalzang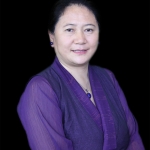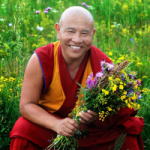 On the afternoon and evening of Saturday, November 10th, Kyabje Jhado Rinpoche, our beloved Heart Lineage Teacher and Kalachakra Master, is returning to Do Nga Dargey Temple to bestow Bodhisattva Vows, to bless our Chaplains and Chaplaincy program, and to give a public talk: Healing and the Kalachakra Tantra. The ceremony is at 4 pm, and the public talk will begin at 6:30 pm. Don't miss this rare opportunity to receive the blessings of true Buddhadharma teachings from our revered Teacher!
The public is welcome at both the talk and the ceremony; they're certain to inspire our minds and hearts with the profound wisdom and beauty of the Dharma! **However, only Lion's Roar Refuge students will be permitted to take the Bodhisattva Vows-please request permission from Lama Yeshe Jinpa before making this commitment.**
Earlier on both days of the weekend, November 10th and 11th, we're pleased and excited to welcome traditional Tibetan Menpa (doctor) and licensed acupuncturist Yangdron Kalzang of the Kunde Institute Center for Wellness and Healing in Daly City, CA. She will be giving two public talks (one each day) on healing in the Tibetan tradition in the mornings at 10:00 am, and then will also be available for brief medical consult visits both afternoons from 1-5 pm.
UPDATE: **Dr. Kalzang's consult calendar is completely full and there is now a waitlist. We are excited to see so much interest in Dr. Kalzang and  Tibetan medicine. We plan to have Dr. Kalzang visit Lion's Roar regularly so please email Marie at lionsroarmembership@gmail.com and let us know if you are interested in having a consult with her in the future so we can keep you updated on her next visit.**
This promises to be a rich, inspiring and auspicious weekend at Lion's Roar, continuing to immensely increase and manifest the incredible energy we already generate through our regular Medicine Buddha practices, by sponsoring and care-taking Medicine Buddha mandalas and by hosting healing empowerments such as Medicine Buddha and Chenrezi – all for the benefit and liberation of ourselves and all other living beings. It's an incredible opportunity to have all of these events available in one weekend – please be welcome and join us!
Sarwa Mangalam!
Schedule of events with Dr. Kalzang:
Sat Nov 10, 2018
10am – 11:30am:  Introduction to Tibetan Medicine
The major goal of Tibetan Medicine is maintaining a healthy constitution through balance as an overall preventative approach, by providing treatment methods for sick people, aiding in longevity, and assisting those who want to be successful in their physical body, emotional and spiritual fields. In this talk, we'll touch on the history of Tibetan medicine, the 5 elements and 3 nyepas and discuss the diagnostic methods used as well as an overview of Tibetan herbal medicine and traditional treatments to maintain optimal health and mind/body balance.
1pm – 5pm:  Brief Consultations
Dr. Kalzang will offer 20 minute exam/analysis and brief consultations for those interested, on the half hour from 1pm-5pm for $30 per consult.
Sun Nov 11, 2018
10am – 11:30am:  Tibetan Medicine Herbal & Nutritional Self Care
Diet and nutrition are equally as important as prevention and the various other treatment methods in Tibetan medicine. The Tibetan medicine theory of diet and nutrition is not a "new age" idea but rather a 5,000 year old clinical practice! Tibetan medicine does not generalize nutrition for the wider audience but instead bases recommendations for herbs and types of foods on your own unique constitution.
In this workshop, Dr. Kalzang  will explain how to discover your own unique constitution type and learn what are the right foods/herbs for you to eat in your daily life to maintain optimal health and mind/body balance.
1pm – 5pm:  Brief Consultations
Dr. Kalzang will offer 20 minute exam/analysis and brief consultations for those interested, on the half hour from 1pm-5pm for $30 per consult.
Visiting monks from The Ngari Institute in India recently creating a Medicine Buddha sand mandala at Lion's Roar:
Lion's Roar Dharma Center
In the Tradition of His Holiness the 14th Dalai Lama. Our Buddhist community was founded by Geshe Lobsang Gyatso and is directed by Lama Yeshe Jinpa. We provide meditation instruction and Buddhist teachings that are especially designed for people with daily work, school or family commitments. Our programs are designed to include all level of practitioners.
OFFICE HOURS:
Mondays and Thursdays 11am-3pm
2nd & 4th Saturdays 12pm-2pm
Appointments available on request
Lion's Roar's Administrative Secretary Marie Gillies will be available in the office at Do Nga Dargey to greet the public, give tours, answer questions about pretty much anything and work on projects for Lion's Roar and Lama Jinpa.