May 4, 2020
Dear Yeshe Jamyang,
Thank you for your recent email on behalf of Lama Yeshe Jinpa of your Dharma Center in Sacramento, CA.
I have brought the contents of your letter to His Holiness' attention. He appreciates the prayers by your members of the Center for his health. His Holiness has directed me to convey to you that he is in good health.
We also thank you for posting links to your website to His Holiness' recent messages of hope and strength at this time of serious crisis due to the Coronavirus pandemic.
His Holiness sends his prayers to all of you at Don Nga Dargey Lion's Roar Dharma Center.
Best wishes,
Chhime R. Chhoekyapa
Secretary
Office of His Holiness the Dalai Lama
Thekchen Choeling
McLeod Ganj 176219, Dharamsala
Himachal Pradesh
India
His Holiness the Dalai Lama's Message of Hope
Below is a copy of the Dalai Lama's message of hope as referenced in the above letter.  A link to His Holiness' Earth Day message follows the photos of the message of hope.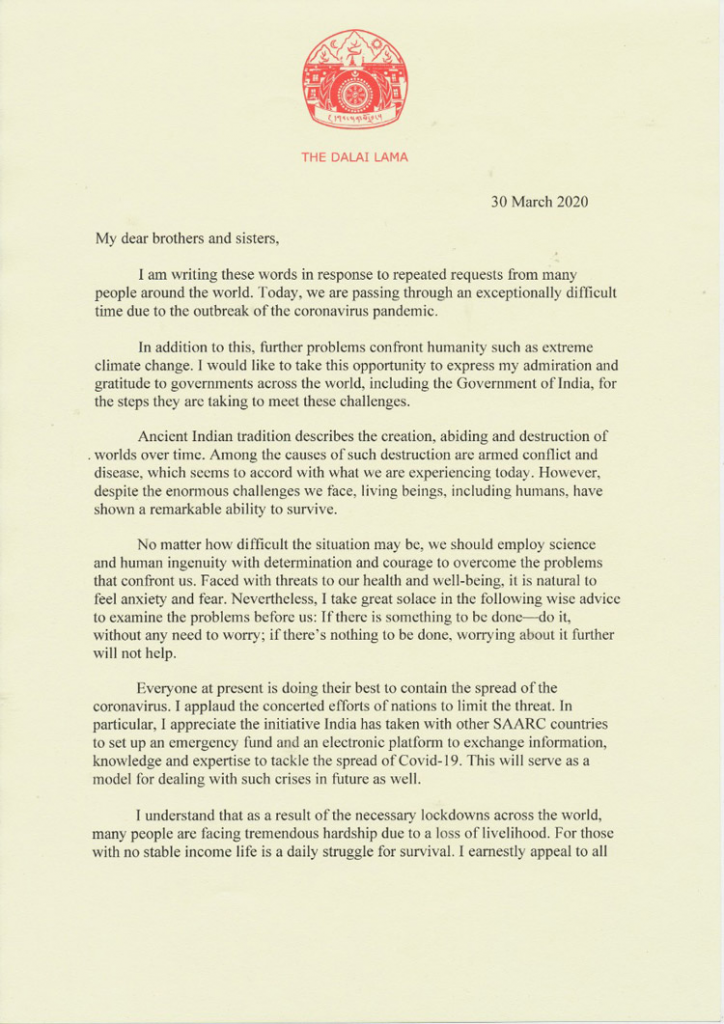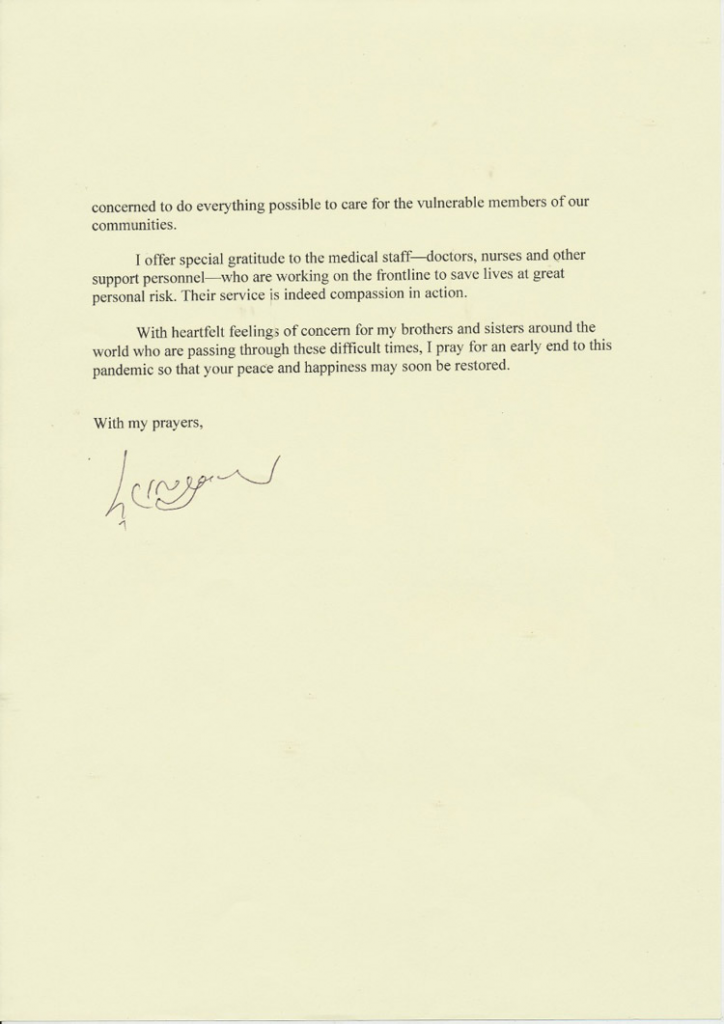 His Holiness the Dalai Lama's Message for Earth Day
A message from His Holiness for Earth Day can be seen its original context at https://www.dalailama.com/news/2020/his-holiness-the-dalai-lamas-message-for-earth-day