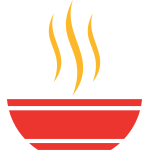 Monthly Activity
Every month Lion's Roar participates in feeding breakfast to homeless, hungry folks gathered in Friendship Park. We partner with Diamond Light Tibetan Buddhist Group. Lion's Roar's goal is to sponsor and provide what is needed for this one breakfast per month. In June 2019, the Friday morning breakfast fed 338 homeless people. The number of people needing breakfast has increased. This aligns with the 19% increase in the Sacramento County homeless population counted in the January 2019 point-in-time homeless census. There are now over 5,500 people living on the streets or in shelters in Sacramento County!
Event Date and Donation Deadline
Donations Due in Temple Kitchen: by 6:00 pm on Thursday, August 15th
Meal Service Time and Date: 7:00 a.m., Friday, August 16th
How You Can Help
Your personal contribution to help Lion's Roar feed the homeless could include:
Hard-boil 30 or more eggs (please make sure they are really HARD boiled for our friends!!) We need 2 eggs per guest — about 700 eggs!
Pack 24 sandwiches – Meat & Cheese without condiments or PB&J (please pack in wax paper if possible) We need 1 sandwich per guest — at least 350 sandwiches!
Purchase 1 pound bags of tangerines – bring one or several! We need about 60 pounds of tangerines in total!
Purchase margarine (76 oz econo tub!), or salt and pepper (available in 1,000 packet bags)
Bring ingredients for hot oatmeal: including 1 lb. walnut halves, and/or 42 oz. tub Instant (Quick) Oats
Serve Breakfast & Greet – 7 or 8 people to arrive at 7:00 AM on the service day at Friendship Park to start serving at 7:30 AM
Organization Webpage
An updated running list of what still needs to be donated can be found at this link.
Please sign up here for your contributions so we can ensure that we have sufficient food.
Timing for Donations
Please Don't Wait Until Thursday to Bring Non-Perishable Items
Tangerines, oatmeal and oatmeal condiments, salt and pepper can be donated anytime and placed in the bins in the temple kitchen by the refrigerator.
Eggs and sandwiches should be donated on Wednesday or Thursday and placed in the temple refrigerator.
Our goal is to provide all of what is needed for our service day.
When you sign up here please be sure to check that you are signing up for the correct date.
Monetary donations are helpful, but not nearly as helpful as actual food donations. It's our caring effort that makes the difference. Just a little time hard boiling 30-60 eggs and dropping them off at the temple creates mountains of merit and expressions of goodness.
Sign up here OR tell Susan F. what you can donate and bring the food to Lion's Roar's temple kitchen by 6 PM on Thursday, August 15th.
Please contact Susan F at farsusan@gmail.com with any questions and to inform what your generous donation will be.