Practice Leaders and instructors play an important role in passing on the Dharma teachings at Lion's Roar Dharma Center. The Spiritual Director, Lama Yeshe Jinpa, selects Practice Leaders. All the Practice Leaders have been his personal students for three or more years and are Highest Yoga Tantra Practitioners. They have received empowerments, go on retreat, attend regular Darshan and maintain regular Highest Yoga Tantra practice.
Each Practice Leader works to develop a specialized expertise. They lead a diverse group of Dharma activities such as Medicine Buddha Practice, Mindful Recovery, Buddhism from the Ground Up, and Sangha meetings. By completing formal Dharma study, such as online classes offered by the Foundation for Buddhist Thought (FBT) Jamyang Buddhist Centre in England or other practices or certificates required by the Spiritual Director, designated Practice Leaders may become Shastris (scholars).
Individual Sessions with Lion's Roar Practice Leaders
Many practitioners, particularly beginners on the path or those still exploring the possibility of beginning, find that private sessions with more experienced practitioners are helpful and of practical benefit.  A session might include:
Meditation instruction and ideas to overcome common obstacles like time, energy, being stuck, etc.
Discussions of specific practice-related questions, or Buddhist educational areas of interest.
Questions regarding rituals and how to perform them.
 How to increase one's involvement with the Sangha and/or reduce feelings of isolation from other practitioners.
Simply a time to sit and/or do mantra recitation in the company of another.
Is there a fee for this?  Lion's Roar practice leaders offer these sessions on a 'dana' basis.  Dana is an important Buddhist practice in that it develops the qualities of generosity and letting go. It is not a tip, nor is it an exchange for receiving "services."   It is a way we can express gratitude and practice letting go with awareness.  Generally, any dana is turned over to Lion's Roar.
Which practice leaders should I contact?  As you can see from the short biographies, each person brings a different perspective, background, and experience.  However, all have been long-time students of Lama Jinpa and also study under Geshe Damchoe, giving a measure of continuity to dharma presentation.  You may want to speak with each leader after a Sunday or Monday evening practice to determine which individual would be best for you.  It could be that different leaders can help with different issues at different times.  You are not committed to seeing only one person and have the opportunity to learn different practice styles from each practice leader.
Contacting practice leaders:  Send an e-mail to info@lionsroardharmacenter.org with the subject heading like "meeting with a practice leader."  You can request a specific person or just ask that one of the leaders contact you.  Of course, you can set up a meeting in person at any time with any one of the practice leaders.
Cancelling an appointment:  Please make every effort to keep an appointment and if you must cancel, please give 24 hour advance notice.
Susan Farrar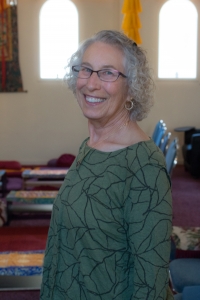 Susan came to Lion's Roar in 2008 and became a student of Lama Jinpa in that same year, and took refuge in November of 2010. In 2011, Susan was fortunate to travel to India on Pilgrimage to view and practice "in the steps of the Buddha". Following Pilgrimage, she remained in Nepal and attended the month-long November Lam-Rim Course at Kopan Monastery in the Kathmandu Valley. Susan has completed the Foundations of Buddhist Thought, a two-year course taught by Geshe Tashi Tsering out of Jamyang Buddhist Center in London.
Susan has a strong interest in working in the community at large, currently as a hospice volunteer, and in helping Lion's Roar Dharma Center community and Lama Jinpa in whatever capacity is needed. She leads the Buddhism from the Ground Up course.
Deb Dietz


Deb Dietz has been with Lion's Roar since August 2008. She took refuge with Lama Yeshe Jinpa on June 1, 2009. She is a member of the board, business manager, dorje kasang and practice leader. She has received three highest yoga tantra initiations. She has practiced sitting and walking meditation, tai chi and qi gong for several years. Deb has completed the Foundations of Buddhist Thought, a two-year course taught by Geshe Tashi Tsering out of Jamyang Buddhist Center in London.
Annette Newman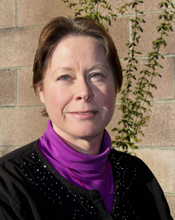 Annette first started coming to Lion's Roar in 2009, taking refuge from Lama Jinpa on May 10th, 2010. Her first introduction to Buddhism came in February 2005 when she attended an Elderhostel Retreat at Land of Medicine Buddha in the Santa Cruz mountains. Annette had the opportunity to listen to some teachings and meditation instruction from Jon Landaw. That sparked enough interest for her to return in December to attend the Lam Rim Retreat with Ven. Robina Courtin. That was the beginning of a journey that would change her life forever.
Annette is a practice leader of the weekly Mindful Recovery and Healing group that takes place every Sunday morning.  She is currently also one of Lama Jinpa's attendants and has been a Registered Nurse since 1983.
Sandi Russi, RYT


Sandi is a certified Ananda Yoga Instructor. She has been practicing yoga and meditation for over 20 years and has been teaching since 2000.
Focused on bringing the essence of yoga to her students, Sandi teaches traditional hatha yoga classes designed to strengthen and stretch the body, release stress, calm the mind and enhance self-awareness. You'll leave her class feeling nurtured, uplifted, re-energized and more deeply aware of your own inner peace.
Robert Nakashima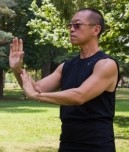 Robert began his study of martial arts 30 years ago, specializing in Tai Chi, Xingyi and Bagua. He teaches public and private classes in the Sacramento area and is a multiple gold medalist and Grand Champion in national and international competitions.
Colleen Tweed Wong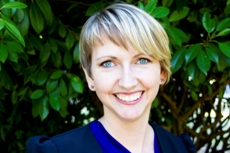 Colleen is an associate therapist and registered Marriage and Family Therapist Intern and specializes in maternal identity development and holds a certificate in maternal mood and anxiety disorders from Postpartum Support International. She works in maternal depression research at the University of California, Davis, School of Medicine.  Colleen uses meditation to help you find inner peace amid the chaos of parenting and everyday life. She leads Lion's Roar Mindfulness Meditation Support Group on Tuesday evenings.